Switchgear Installation
Switchgear Maintenance
Switchgear Modifications & Power upgrades
Power Factor Correction
Maintenance of Capacitor Banks
Thermal Imaging and Power Logging
Switchgear Installation
Link Light Electrical Works, our sister company is fully certified to install or assist with any element of an installation from full contracting works to glanding and connecting single cables. Together we can offer supply, delivery and installation to suit every need. For details on our electrical services and power upgrade related works please visit www.linklightuae.com.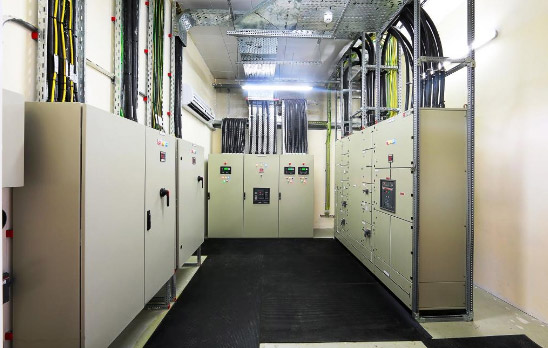 Switchgear Maintenance
By maintaining plant and equipment in theoptimum condition, their life should be maximized, and energy costs reduced. LLS provides the simplicity of having a single point of contact that takes care of all repairs and maintenance, orders parts, maintains records of warranties, reminds you when services are due and provides you with job feedback and reports.
Our dedicated team is ready to work with you to help your business, high-rise, rental property, shop front, or factory run as efficiently as possible.
Our maintenance services include:
Annual Maintenance Schedules
Preventative Maintenance
Fault repairs
Circuit testing
Switchgear maintenance
Capacitor Bank Maintenance
ACB Maintenance of LV Panels
RCD Testing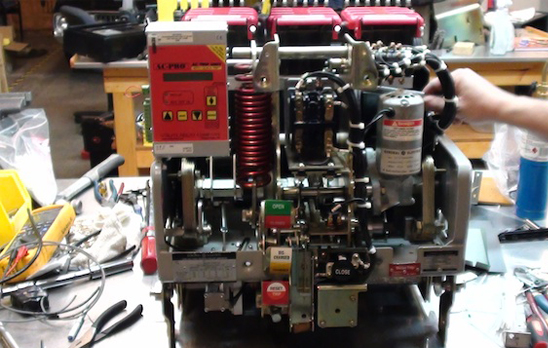 Electrical Maintenance services and preventative measures are vital to ensure your facility or workplace is safe and operating efficiently and effectively. We can provide a Preventative Maintenance Schedule, which assists in avoiding the expensive costs of repairs or replacements in the future.
Whatever you're electrical maintenance requirements across Dubai and the Northern emirates you can trust the experts at Link Light. Contact us to arrange a full survey and quotation
Switchgear Modifications & Power upgrades
As technology changes and demands on resources increase it often alters the original requirements of your equipment. We can offer on-site modifications to existing switchboards from replacement of upgraded Air Circuit Breakers to specially manufactured switchboard extensions. We can source and install any of the major switchgear component manufacturer's devices and design and manufacture purpose built switchboards to suit any existing requirements. We work closely with our customers to ensure we achieve the solution they require while adhering to any tight deadline/shutdown requirements.
If you are expanding your facility and adding more equipment; very often the existing available power may not be enough. We can give you the best solution for upgrading your incomer power with minimal disruption to your existing operations in compliance with local regulations and can assist in all relevant approval processes.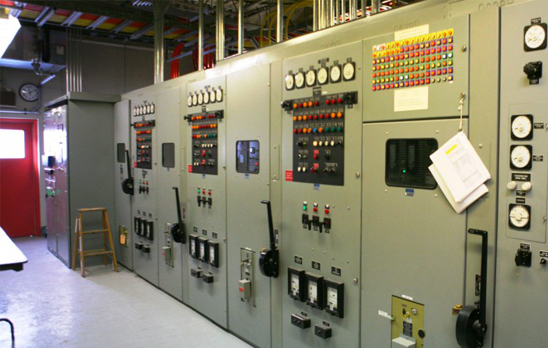 Power Factor Correction
LLS provides power factor correction for large commercial and industrial factories and corporate offices and businesses alike wanting to reduce their energy demand costs. This form of energy efficiency is particularly suitable where large starting currents are required and the power factor is brought to an undesirable level. The
solution to the power factor problem is to put just the right amount of capacitance across the line.
Power Factor Correction is the process of maximizing the efficiency of an electrical system to deliver the most possible power as active power.
Power Factor Correction Advantages:
Reduced demand charges
Increased load carrying capabilities in existing circuits
Improved Voltage
Reduced Power losses in system
Reduced Carbon footprint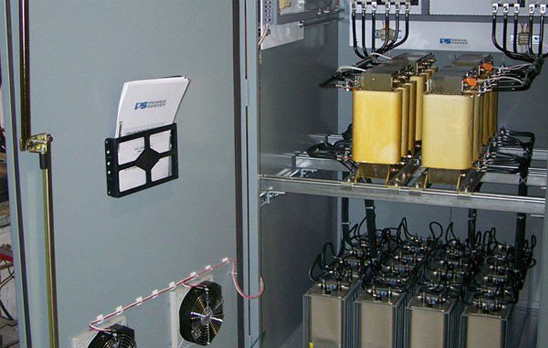 Maintenance of Capacitor Banks
It is important that regular inspections are carried out to help prevent an early failure and pick-up any faults. Capacitor problems can be caused by a variety of factors, especially when the capacitors in question are nearing the end of their operating life cycle due to voltage transient and high harmonic conditions.
In the event of a fault, rather than replacing an entire capacitor bank, LLS can repair individual capacitors within your capacitor bank, thereby improving your power system's power factor in the quickest and most economical way.
Our routine Capacitor (P.F) Bank Maintenance covers the following:
Ensure all fuses are not damaged
Ensure all contactors are operational
Ensure all discharge resistors are operational
Ensure tightness of all electrical connections
Remove all dust and deposit build-up
Check and clean filters
To learn more about our power factor correction services & how they can benefit your company, please contact us today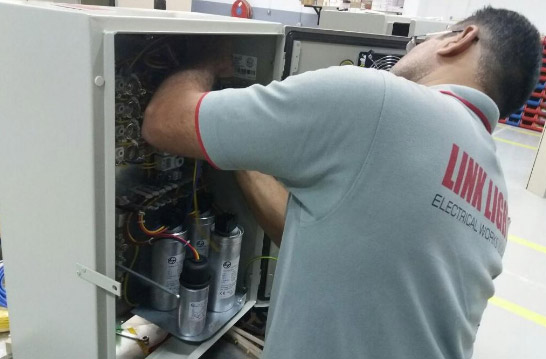 Thermal Imaging and Power Logging
Thermographic Surveys and Inspections
Most commercial fires are the result of an electrical fault such as faulty wiring, overloaded switchboards, or just poor electrical design in the first place. A fire can be devastating for a business including the loss of the business, jobs, income, water, or stock damage and at best interruption.
LLS carries out surveys on switchgears, control panels, motors and controls and all accessible items of distribution equipment using infrared imaging to detect and locate faults which could lead to system failure or the initiation of any hazards and fire.
In general Thermal Imager is used to:
Identify"hot spots"in your Electrical System
Formulate preventative maintenance programs
Heating and Ventilation (HVAC) trouble shooting
Industrial / Commercial Electrical
The main switch and terminal
Distribution Boards
Terminal Chambers
Contactor, overloads and control relays
Report made for each, complete with comments and recommended action.
The most common applications are in the Industrial and Commercial areas to evaluate the main Switchboard, Terminals, Distribution Boards, Contactors, Overloads, and Control Relays.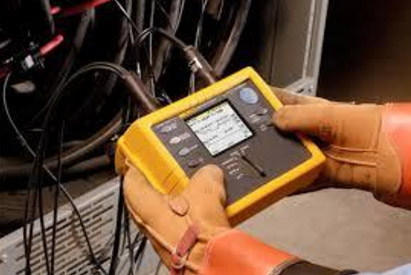 Power Logging
LLS uses a Fluke Power Logger which can be temporarily connected to your electrical system to measure Kilo Watt Hour (kWh), voltage, current, watts, volt-amps-reactive, power factor and harmonics.
This enables us to:
Identify types of energy use for your business
Identify patterns and total Electrical Consumption
Compile a report with comments and recommended action
Potentially lower your electrical upgrade costs
Test your Electrical System
Compile a report with comments and recommended action
Provide quotation for repair or replacement if necessary
The Thermal Imager can also be used in conjunction with a Data Logger to get a complete picture of your electrical system and energy usage.
If you are interested in reducing your electrical costs or becoming more energy efficient please contact us